Imagine the satisfaction of driving off the dealership lot in a reliable, well-priced used car, knowing you've made a smart investment. That's the feeling you can experience by becoming a savvy used car buyer. In this comprehensive guide for used cars buyers, we'll share valuable tips and insights to help you navigate the used car market, find reputable dealerships, evaluate vehicle history reports, test drive and inspect cars, secure the best financing options, negotiate the best deals, and protect your investment with warranties and service contracts. Let's get started!
Short Summary
This guide provides an overview of the used car market, including trends, pricing and popular makes & models.
Stay informed on market trends to find a fair deal and utilize online resources for reputable dealerships.
Invest in warranties/service contracts to protect your investment when buying a used car.
Understanding the Used Car Market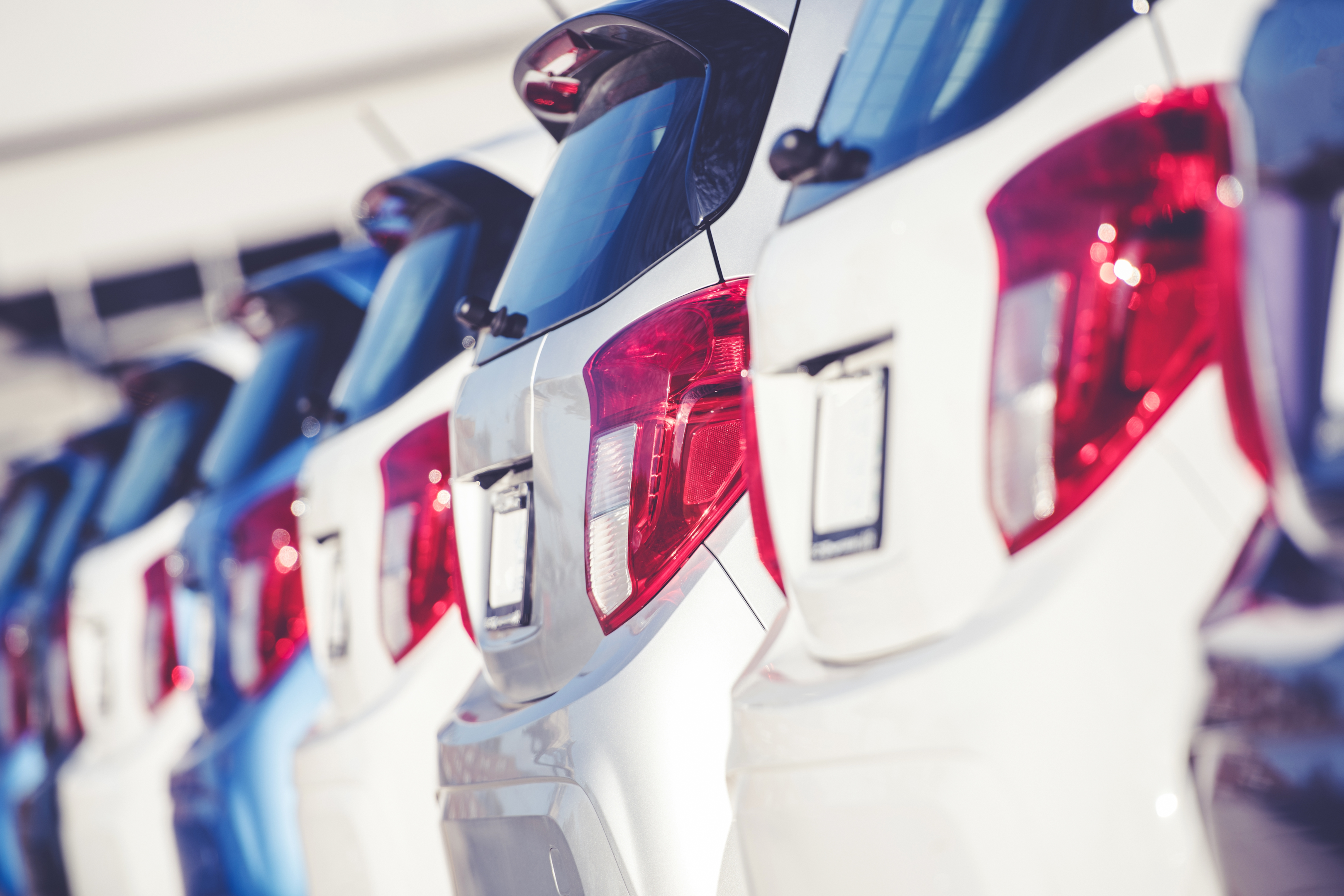 The first step towards becoming a smart used car buyer is to understand the market. Staying informed about trends, pricing, and popular makes and models will ensure you make educated decisions when purchasing or disposing of a pre-owned vehicle.
But how exactly can you stay updated on the ever-evolving used car market? This is where our guide comes in handy. In the following subsections, we'll explore market trends and pricing, as well as popular makes and models, so you can confidently make informed decisions.
Market Trends and Pricing
Being aware of current market trends and pricing is crucial to ensure you're getting a fair deal on a used car. Utilize online resources like Cars.com, AutoTrader, and Kelley Blue Book to stay informed about market trends and pricing. Comparing prices on these platforms will give you a better understanding of the current market and the best deals available.
Remember, the used car market is subject to frequent fluctuations, so it's always important to stay updated and find a car quickly.
Popular Makes and Models
Knowing the most sought-after makes and models of used cars is essential, as it can help you narrow down your search and find a reliable vehicle. Popular makes and models include:
Honda Civic
Toyota Corolla
Ford F-150
Chevrolet Silverado
But keep in mind that regional factors can also influence which models are most popular.
Checking the repair records of a used car before making a purchase is always a good idea, as it can reveal any potential issues or red flags.
Finding Reputable Car Dealerships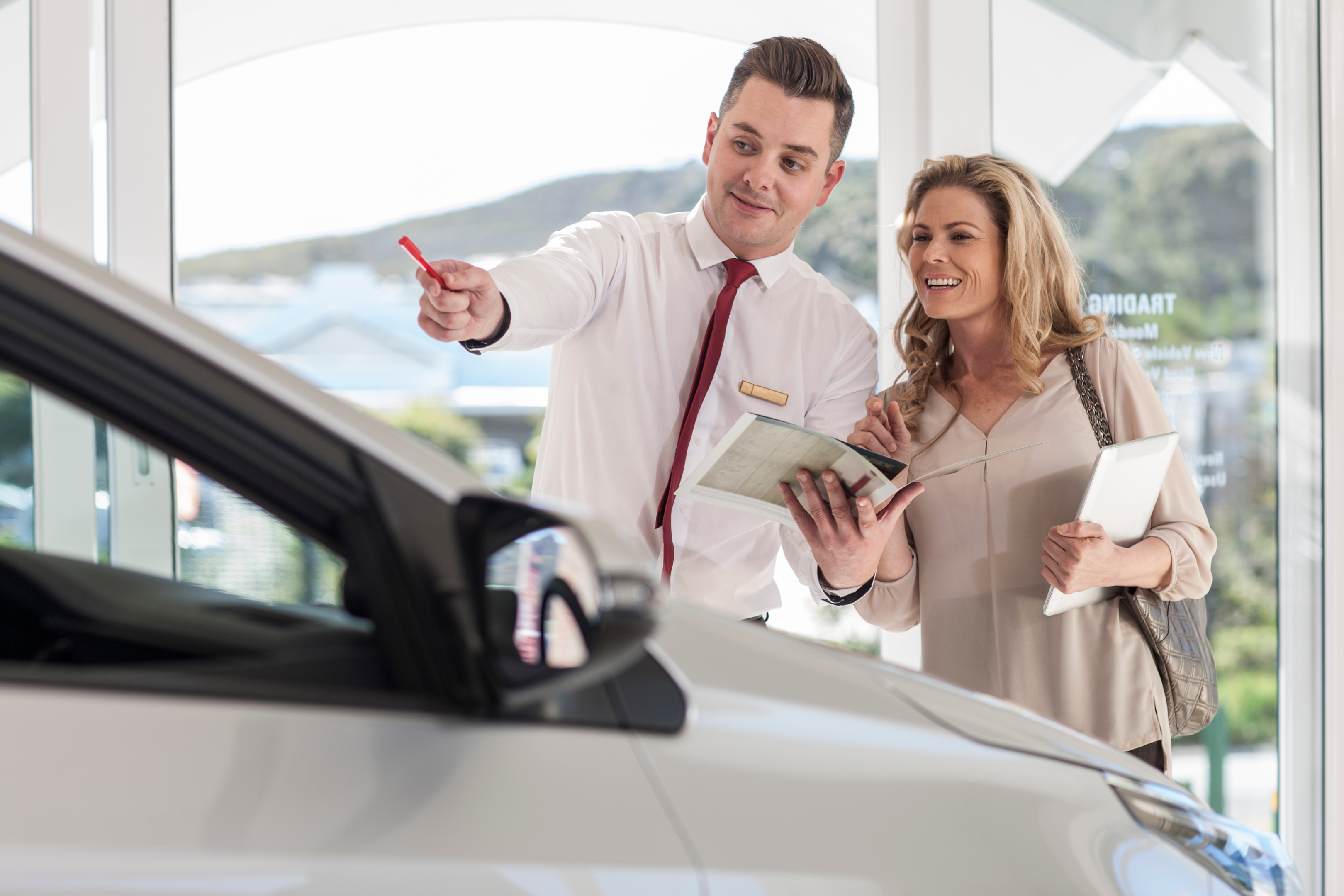 Once you have a good understanding of the used car market, it's essential to find reputable car dealerships to ensure a trustworthy buying experience. Whether you prefer shopping online or visiting local dealerships in person, researching the reputation of a dealership is crucial.
In the following subsections, we'll explore online platforms and offline dealerships to help you find the most reliable options.
Online Platforms
In today's digital age, finding reputable car dealerships is easier than ever. These platforms allow you to browse and compare vehicle listings from various dealerships, making it simple to find your ideal car. Additionally, obtaining a vehicle history report and scheduling a test drive can be done easily through these platforms.
However, selling online also has its drawbacks, such as potential scams, unreliable buyers, and limited reach. When selling your car online, be cautious and take necessary safety measures to protect yourself, such as meeting potential buyers in a public place like a police station parking lot.
Offline Dealerships
While online platforms offer convenience, visiting local dealerships and researching their reputation is still a valuable method for finding a reliable buying experience. By visiting dealerships in person, you can inspect the car, test drive it, and negotiate the price directly with the dealer.
Additionally, local car dealers can offer personalized service and potentially better deals on the spot, making them a viable option for used car buyers at a car dealership.
Evaluating Vehicle History Reports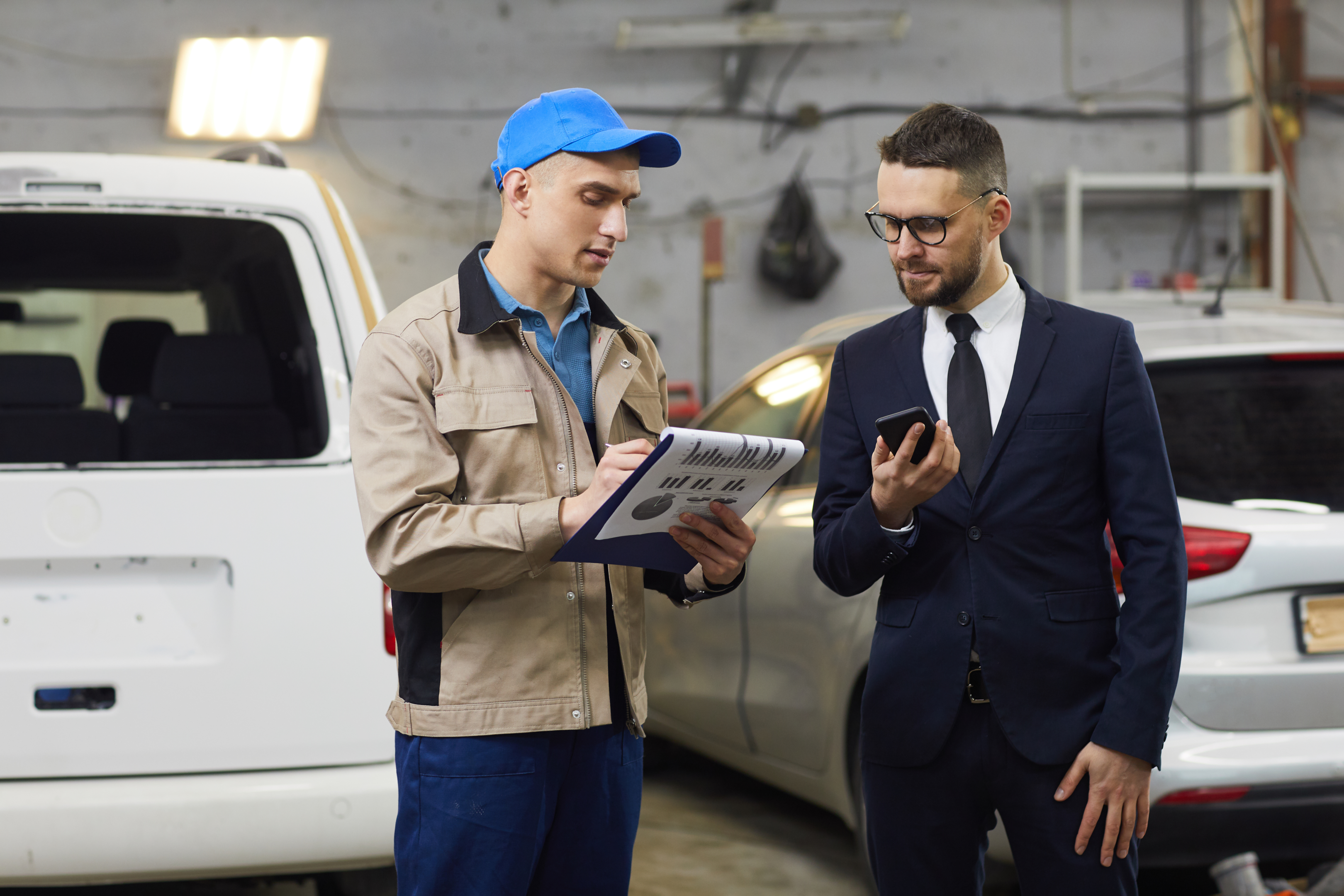 A crucial aspect of the used car buying process is evaluating vehicle history reports. These reports provide insight into a car's past and potential issues, such as:
Ownership history
Accident record
Title status
Mileage
Service and maintenance records
By reviewing these reports, you can make a more informed decision when purchasing a used car.
In the following subsections, we'll explore how to obtain a vehicle history report and what to look for when analyzing it.
Obtaining a Report
To obtain a vehicle history report, you can turn to reputable providers like Carfax or AutoCheck. These reports can help you evaluate the worth of the vehicle and make an informed decision about your purchase.
Additionally, some online platforms and offline dealerships may provide a vehicle history report as part of their service, making it even more convenient for you to access this vital information.
Analyzing the Report
When analyzing a vehicle history report, look for red flags such as accidents, title issues, and odometer discrepancies. Discrepancies between the report and the car's condition could indicate potential tampering or undisclosed issues.
By thoroughly examining the report and comparing it to the car's actual condition, you can make a more informed decision about whether or not to proceed with the purchase.
Test Driving and Inspecting Used Cars
Test driving and having your potential car inspected are essential steps in the buying process of used cars, as they allow you to ensure the car meets your needs and expectations, especially if you're looking for a car fast.
In the following subsections, we'll share test drive tips and provide an inspection checklist to help you evaluate the car's performance and condition thoroughly.
Test Drive Tips
During the test drive, pay attention to the following:
Any unusual noises, vibrations, or smells
The brakes, steering, and acceleration to ensure they are functioning properly
Drive on various road conditions, including city streets, highways, and winding roads.
Spending at least 15 minutes test-driving the vehicle will allow you to gain an accurate assessment of its performance.
Inspection Checklist
Before purchasing a used car, it's crucial to have it inspected by a professional mechanic or conduct a thorough inspection yourself. Here are some steps to follow.
Examine the car's exterior for any dents, scratches, or rust.
Inspect the windshield for any cracks or chips.
Check the tires, brakes, and suspension for any signs of damage.
For the interior, inspect the condition of the seats, dashboard, and carpet, and test all the buttons and switches to ensure proper functioning. On the mechanical side, check the engine oil level and condition, inspect the belts, hoses, and filters, and test the brakes, suspension, and steering. It's always a good idea to consult an independent mechanic for a thorough inspection.
If any issues are discovered during the inspection, request the seller to fix them or negotiate a reduced price.
Financing Options for Used Cars
When it comes to financing your used car purchase, there are several options to consider, including bank loans, credit unions, and dealership financing. In the following subsections, we'll explore each financing option and discuss their advantages and disadvantages to help you make the best decision for your needs.
Bank loans are a popular option for financing a used car purchase. They typically offer competitive interest rates and instant cash offers, making them an attractive choice for buyers.
Bank Loans
Bank loans are a popular financing option for used car buyers, as they generally offer competitive interest rates and flexible terms. To apply for a bank loan, you'll need to submit an application to the bank, provide evidence of income and other financial documents, and wait for the bank to approve the loan.
Remember to compare interest rates and terms across lenders to secure the most favorable terms.
Credit Unions
Credit unions are another viable financing option for used car buyers. Here are some advantages of using a credit union for your car loan:
Lower interest rates compared to banks
More flexible loan terms
Consideration of overall financial situation, not just credit score, when evaluating loan applications
This makes them an attractive option for those with less-than-perfect credit or who may have less than perfect credit.
Dealership Financing
Dealership financing is another option to consider when purchasing a used car. Here are some things to keep in mind:
It offers convenience and may be easier to qualify for than a loan from a bank or credit union.
However, dealership financing may come with higher interest rates.
There may also be additional fees associated with dealership financing.
To obtain the most favorable financing terms, follow these steps:
Compare interest rates and loan terms from different lenders.
Negotiate the vehicle's price and any fees associated with the financing agreement.
Review the loan agreement thoroughly before signing.
By following these steps, you can ensure that you are getting the best financing deal for your vehicle.
Negotiating the Best Deal
Negotiating the best deal on a used car is an essential skill for smart buyers. By researching market value and leveraging competing offers, you can secure the most favorable price and terms for your purchase.
In the following subsections, we'll explain how to research market value and leverage competing offers to help you get the best deal on your used car.
Researching Market Value
To ensure you're getting a fair price on your used car, follow these steps:
Research its market value by comparing prices of similar vehicles on online resources like AutoTrader.
Consult the Kelley Blue Book for the estimated value of the car.
When comparing prices, consider factors like the make, model, year, mileage, and condition of the car.
If the asking price exceeds the market value, negotiate with the seller to secure a more favorable price.
Leveraging Competing Offers
Leveraging competing offers is a powerful strategy for negotiating the best deal on a used car. By researching the market and negotiating with multiple dealerships, you can maximize the benefit of competitive offers and secure a more advantageous price, better financing terms, or additional services.
When leveraging competing offers, ensure you're comparing similar vehicles with comparable features and conditions, and factor in any additional costs such as taxes, registration fees, and delivery charges.
Protecting Your Investment with Warranties and Service Contracts
Protecting your investment with warranties and service contracts is a smart move for used car buyers. These agreements can help cover the repair costs and maintenance, safeguarding the value of your car and ensuring it remains in good condition.
In the following subsections, we'll discuss the different types of warranties and service contracts available, and how they can benefit you in the long run.
Manufacturer's Warranty
A manufacturer's warranty is a guarantee provided by the automaker, which covers certain repairs or services for a predefined period of time or mileage. If you're buying a used car that still falls within the warranty period, you can benefit from the coverage provided by the manufacturer's warranty, potentially saving you money on repairs or maintenance.
It's important to understand the details of the warranty before you purchase a used car.
Extended Warranty
An extended warranty is a service contract that offers additional coverage beyond the manufacturer's warranty. It can provide coverage for repairs for a greater duration of time or more miles than the manufacturer's warranty, offering you additional peace of mind.
When considering an extended warranty, review the details of the coverage and exclusions, and compare different warranties to identify the most cost-effective option.
Service Contract
A service contract is an agreement between a car owner and a service provider that specifies the terms of repairs and maintenance for a designated period of time or mileage. These contracts can cover a wide range of repairs and maintenance tasks, including:
Oil changes
Tire rotations
Brake inspections
Fluid checks and replacements
Battery replacements
Transmission repairs
Engine repairs
When considering a service contract, read the agreement carefully to understand the coverage and any exclusions that may apply.
Tips for a Smooth Transaction
Following some simple tips can help ensure a smooth transaction when buying a used car. In the following subsections, we'll discuss handling paperwork, transferring ownership, and obtaining insurance, so you can confidently complete your purchase and drive away in your new-to-you car.
Handling paperwork is an important part of the process. Make sure you have all the necessary equipment.
Handling Paperwork
During the buying process, it's essential to complete all necessary paperwork accurately and promptly. This includes documents such as:
Bill of Sale
Vehicle Title
Driver's License
Proof of Auto Insurance
Make sure you thoroughly read all documents and double-check the information before signing, and ensure that all documents are filed with the relevant authorities in a timely manner.
Transferring Ownership
Transferring ownership of the vehicle is another important step in the buying process. The seller must sign the title and deliver it to the buyer, and any additional paperwork required by your state, such as a bill of sale or a transfer of ownership form, should be completed.
If necessary, remove the license plates and provide the vehicle identification number before handing the vehicle over to the new owner.
Obtaining Insurance
Finally, obtaining appropriate insurance coverage for your used car is essential to protect your investment and meet legal requirements. When shopping for insurance, compare quotes from various providers and investigate any available discounts to secure the best rate.
Consider factors such as your driving history, the age and value of the car, and the level of coverage you need to determine the most suitable insurance policy for your needs.
Summary
In conclusion, becoming a smart used car buyer is within your reach by following the tips and insights shared in this comprehensive guide. By understanding the used car market, finding reputable dealerships, evaluating vehicle history reports, test driving and inspecting cars, securing the best financing options, negotiating the best deals, and protecting your investment with warranties and service contracts, you can confidently navigate the used car buying process and drive away in a reliable, well-priced vehicle.
So, are you ready to become a savvy used car buyer? Armed with the knowledge and strategies presented in this guide, you're well on your way to making a smart investment in a pre-owned vehicle that meets your needs and expectations. Happy car hunting!
Frequently Asked Questions
Who pays the best for used cars?
According to FinanceBuzz data, CarMax offered the highest prices for used cars over its competitors. However, if you need to sell your car quickly, the best option is a local unwanted car buyer, like Carmula.
Why is Vroom being sued?
Vroom is being sued because they allegedly misled consumers about their ability to comply with legal requirements for transferring title and registration, leading consumers to purchase goods they cannot prove ownership of.
This has caused a lot of confusion and frustration for customers, as they are unable to prove ownership of the goods they purchased. This has resulted in a class action lawsuit against Vroom.
The lawsuit claims that Vroom failed to provide customers with the necessary information.
What is the difference between Carvana and Vroom?
Carvana and Vroom both offer a convenient alternative to the dealership experience, but Carvana has slightly better inventory size, delivery charges, and warranty.
It's wise to compare shop for the best deals, as their pricing is similar.